This interview with Kathryn Wankel – an Executive Coach with AIIR Consulting – was conducted and condensed by Candice Henderson.

Q: Where are you from?
New York
What inspired you to become a coach?
It is who I am and always have been. My career in corporate settings emerged from my role in talent and leadership development over 25 years ago. It emerged as a natural outgrowth of human resource work and an organizational psychology background. Being an early pioneer in the use of 360 feedback for leadership development efforts presented the opportunity to engage in the related coaching work that flows from feedback and insight that leaders obtained from their stakeholders/feedback respondents. Being involved in training and executive development efforts aligns well with leadership coaching work.
What is your philosophy about human change, learning, and development?
That is what life is all about– becoming the best we can be with meaning, purpose, and contribution. We are never done learning, growing, and changing. When we were little, I used to tease my brother and say: "grow up." He would reply: "Really? Do you want me to stop growing?" That is what I mean. Never grow up or you stop growing. As contributors to the lives of others, we need to be open, active learners.
When you first started out in your work as a coach, what was one of your biggest mistakes, and what did you learn from it?
It is harder to be an internal executive coach than an external coach, as you have to walk an interesting line and really earn the right to give others feedback and coaching. Integrity and trust are key, along with confidentiality and knowing boundaries. I learned not to take on an internal coaching client when the senior leaders have already decided to let the person go no matter what they do differently. In other words, I learned to not take on clients who are not going to have the chance to change. For this reason, management's support of the goals of the coaching engagement is key for success, as alignment and collaboration are critical to successful coaching.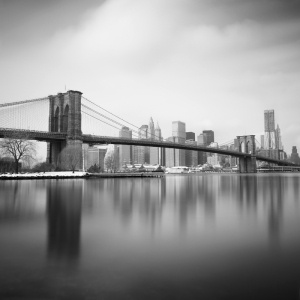 What are your strengths and how do you leverage them in your coaching work?
Listening, listening, and listening – along with powerful questioning skills and business and organizational savvy. I listen and get it when someone speaks. I can quickly grasp the context, content, and the conduct needed to be successful.
How do you practice what you preach as a coach?
I do not preach.
How has your coaching practice evolved over the years?
It has moved from internal to external, become more global, and crossed industries. I am grateful to have unbelievable leaders to work with who have a strong desire to learn, grow, and change, as well as with internal champions of development who recognize and leverage coaching to drive engagement and performance.
What advice do you have for clients in maximizing the success of their coaching engagements?
Find a coach with integrity, who has earned the right to the role of "coach" and who is both self-aware and knows that coaching is not about them. It is about the client and their development, challenges, and goals as they align with the organization. Period.
—
Each month, Candice Henderson talks with members of the AIIR Global Coaching Alliance about the unique challenges of being a leader and coach.