This interview with Geetu Bharwaney – an Executive Coach with AIIR Consulting – was conducted and condensed by Candice Henderson.

Q: Where are you from?
I am Indian, born British, and my place of birth was Liberia, West Africa. I also lived in France for a period of time and have worked internationally since my early 20s – so I have spent my entire career working in a multicultural context, gaining a variety of insights into different cultures. I currently live in North London, and am honoured to be a Senior Consultant with AIIR Consulting, as head of AIIR Europe's activities.
What inspired you to become a coach?
My inspiration to become a coach grew from a desire to help clients and to have solid methods for doing so. This was completely led by clients – people who noticed that my work involved coaching well before either I or my mentors did.
While I have spent the last 25 years doing consulting projects to help lead and effect change in global organisations, my initial training in my early 20s was actually in trauma counseling and workplace counseling – so I was always strong in looking at the personal aspects of change. In the late 1990s, I noticed that my consulting work started to require more direct work on a 1:1 basis with a key C-suite leader or a key team. This enabled my work to have more of a profile in an organisation. I also realised that dealing with C-suite executives requires more in-depth self-awareness, so I trained in emotional intelligence, coaching, and health psychology. My goal was to incorporate methods that could help clients to reach their business goals. In 2007, I finally started to use the term "Executive Coach" more than Consultant on my biography.
What is your philosophy about human change, learning, and development?
Emotion influences everything: the coaching relationship, how someone performs at work, and how they influence others at work – including key stakeholders. To me, emotion is an often overlooked dimension in helping someone change, learn, and develop. Many pay "lip service" to it, but in my view, it is the core of coaching. Emotion not only influences the coaching focus and relationship, but it also influences the organisational or business environment in which coaching takes place. As a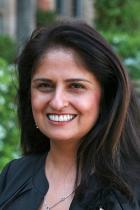 result, leaders who learn how to work with emotion have a distinct edge over their peers. I have seen the evidence of this over the last 15 years as I have specialised in Emotional Intelligence. In fact, this year I have built my own framework for "Emotional Resilience." To determine what to include in the model, I reviewed 24 years of practice to identify what skills people actually worked on. I discovered that there is a distinct role in understanding personality, and this consequently affects how we deal with emotion. Within a coaching engagement at AIIR, I believe that the rate of change, learning, and development is largely dependent on how emotion is worked with, both by the client and by the coach.
When you first started out in your work as a coach, what was one of your biggest mistakes, and what did you learn from it?
I used to consider all coaching to be a similar process. I realised the hard way, though, that business context matters very much. In my early projects I did not give sufficient attention to engaging key stakeholders. Consequently, I used to work on small projects without clear business outcomes. I have learned that it is vital to articulate clear goals and key results from the outset of a coaching engagement. This enables our coaching at AIIR to have strategic edge and business relevance.
What are your strengths and how do you leverage them in your coaching work?
I am focused, determined, and I work with my client's agendas, whilst also nicely stretching them out of their comfort zone. I use psychometric assessment tools and find these to be very helpful. Once I have the reports from psychometric assessments in front of me, I analyse all data in depth so that I can adjust my own behaviour as a coach in order to build a highly effective coaching relationship with the individual. This means that no two coaching relationships are the same. I do not inflict my natural style on all clients; I try to evolve my style so that it works for the specific client I am working with. This has enabled me to work across literally all sectors, including high performance sectors, with a very strong focus on analysis, logic, and technology.
How do you practice what you preach as a coach?
I have a coach and a coach supervisor. I also participate in AIIR's Discovery sessions, which is a monthly meeting involving peer supervision. I have a set of life goals that form the backdrop to my everyday business life, and I keep these top of mind. I can't expect clients to take on new commitments and to follow through on their own commitments unless I am also doing this myself.
How has your coaching practice evolved over the years?

In partnership with AIIR Consulting over the last 3 years, I have added telepresence technology to the coaching work I do. This has been nothing short of a total breakthrough in my coaching practice. Even for clients who are located in the same country, having access to technology on-demand and a structured portal where we can share documents is nothing short of brilliant. I have experienced at least a 300% increase in my personal effectiveness as a coach. I remember the times when I used to travel to all my clients. This was both draining and ineffective time-wise. I now find that whilst it is great to have 1 or 2 early sessions in person, virtually all of our clients prefer the intimacy of a very focused 1:1 session without the hassle of booking meeting rooms or worrying about the confidentiality of meeting space in a company. I have also become better at coaching. I am much more strategic and find that clients achieve more impressive results. My acid test of the first month of a coaching engagement is "Have I been able to be very precise about what the client needs to work on?" I find that the more specific we can be at the outset, the easier it is to facilitate change. Using a lens of Emotion, I find this very easy to do consistently.
What advice do you have for your clients in maximizing the success of their coaching engagements?
If you are serious about wanting to achieve your business goals, invest time and energy in both the coaching and the AIIR coaching relationship. Both will pay back an immediate ROI to you. The stakes are high as the outcomes of your coaching matter for your success. If you invest in your side of the equation, having an AIIR coach is like having an "on demand" expertise specialist in your back pocket – in particular, you can learn how to leverage technology as part of the engagement. With that simple element alone, you will never look back, no matter your technology skills at the outset. I would also encourage clients to schedule time for follow up of all coaching sessions so that you get into a regular rhythm of actions. Whilst a coach will work hard on your agenda, without your actions, there will be limited progress. The other piece of advice I have is to watch AIIR grow and note developments at AIIR with interest. Personally, I was very skeptical about the role of technology in coaching 3 years ago, and now I think it is nothing short of a complete game changer.
—
Each month, Candice Henderson talks with members of the AIIR Global Coaching Alliance about the unique challenges of being a leader and coach.